Point Dume, 2015, installation, HD video, 6:05 minutes, variable dimensions.
(wood, drywall, carpet, sand, textiles, single mattress, blinds, light fixtures, color gels, backlight print, vinyl, video monitors.)
@
8eleven
, Toronto, Canada.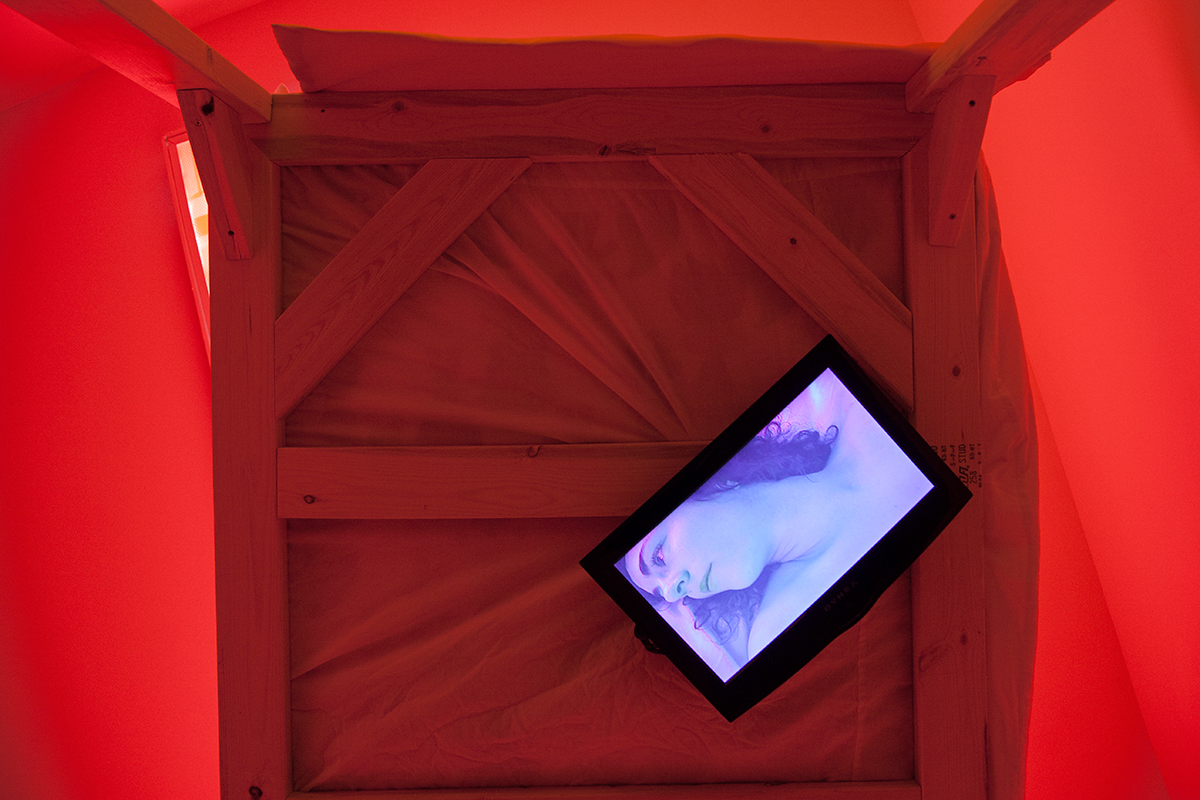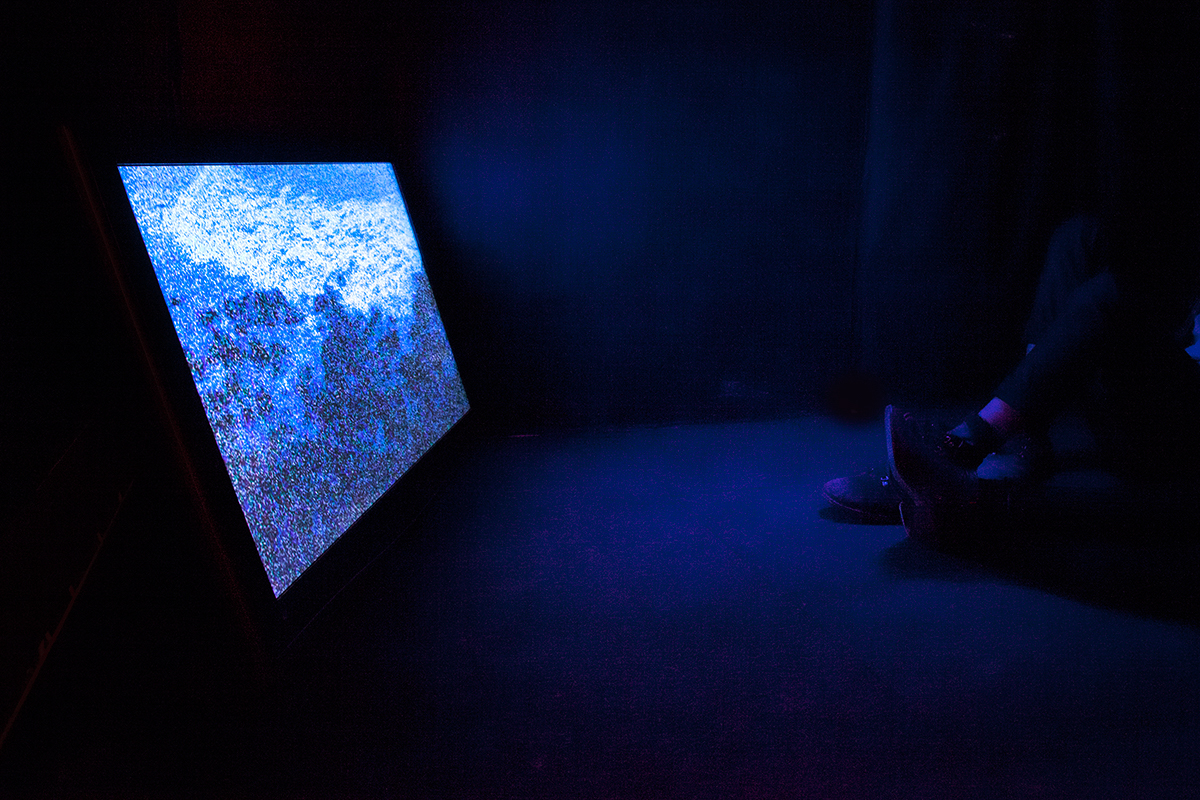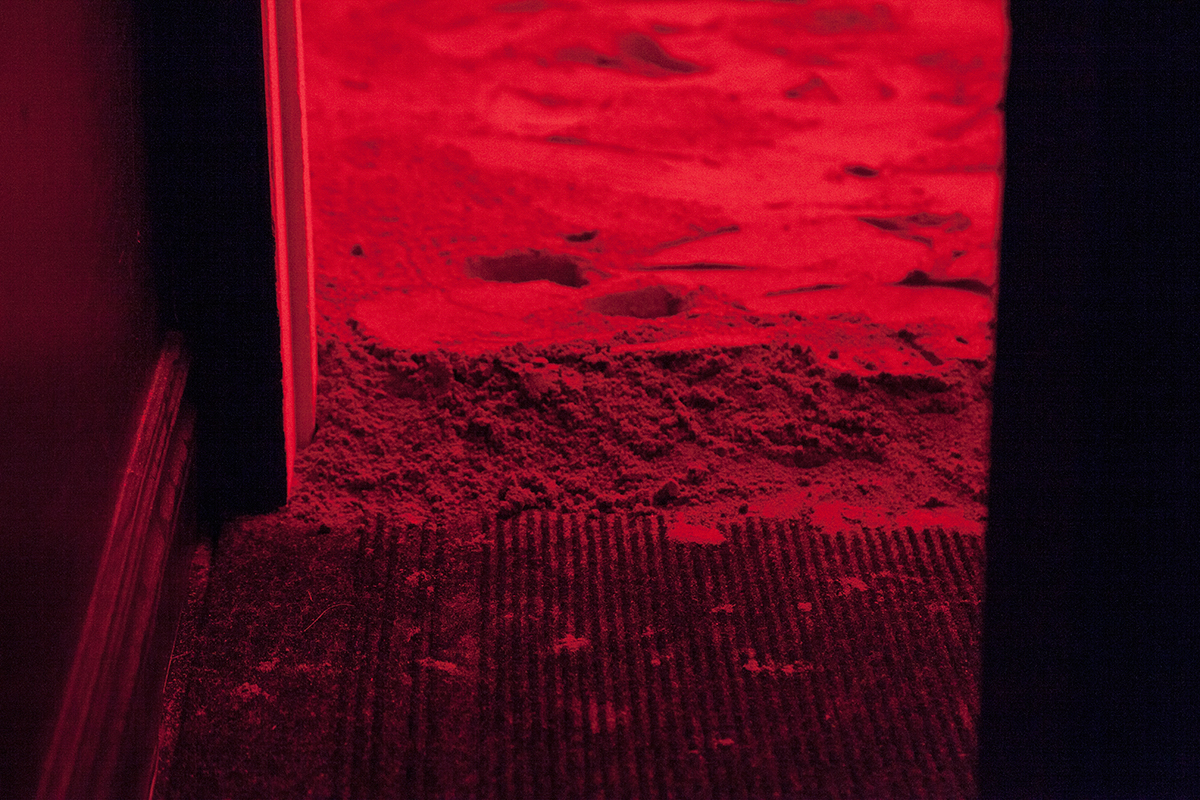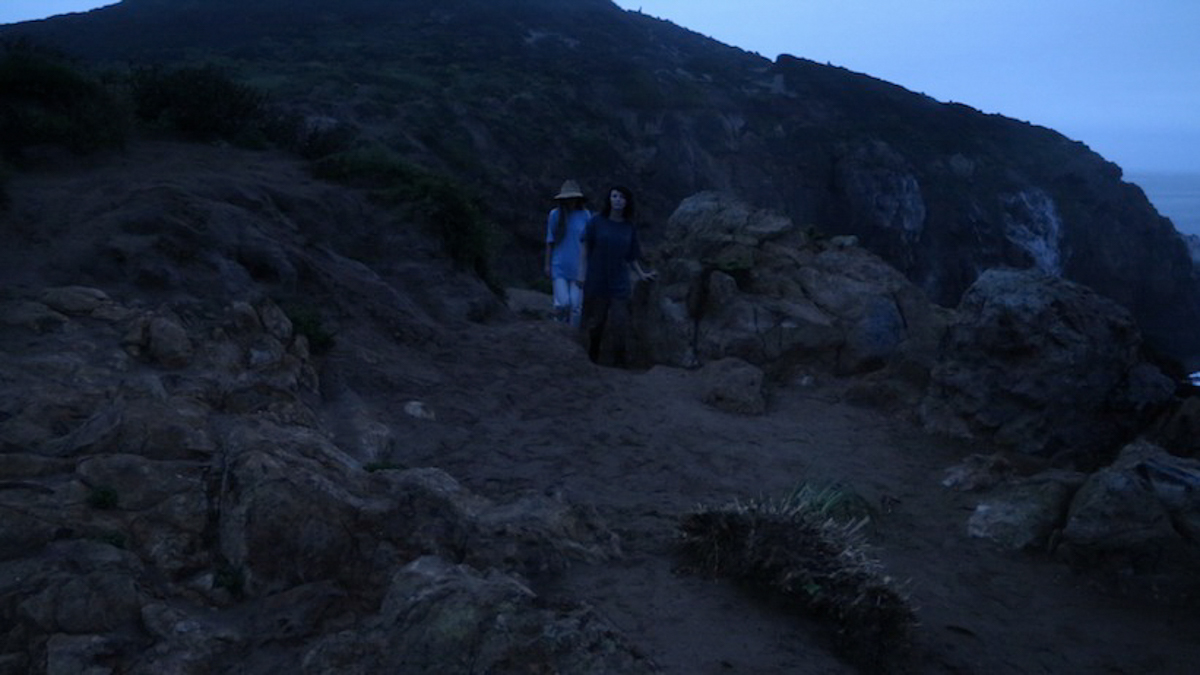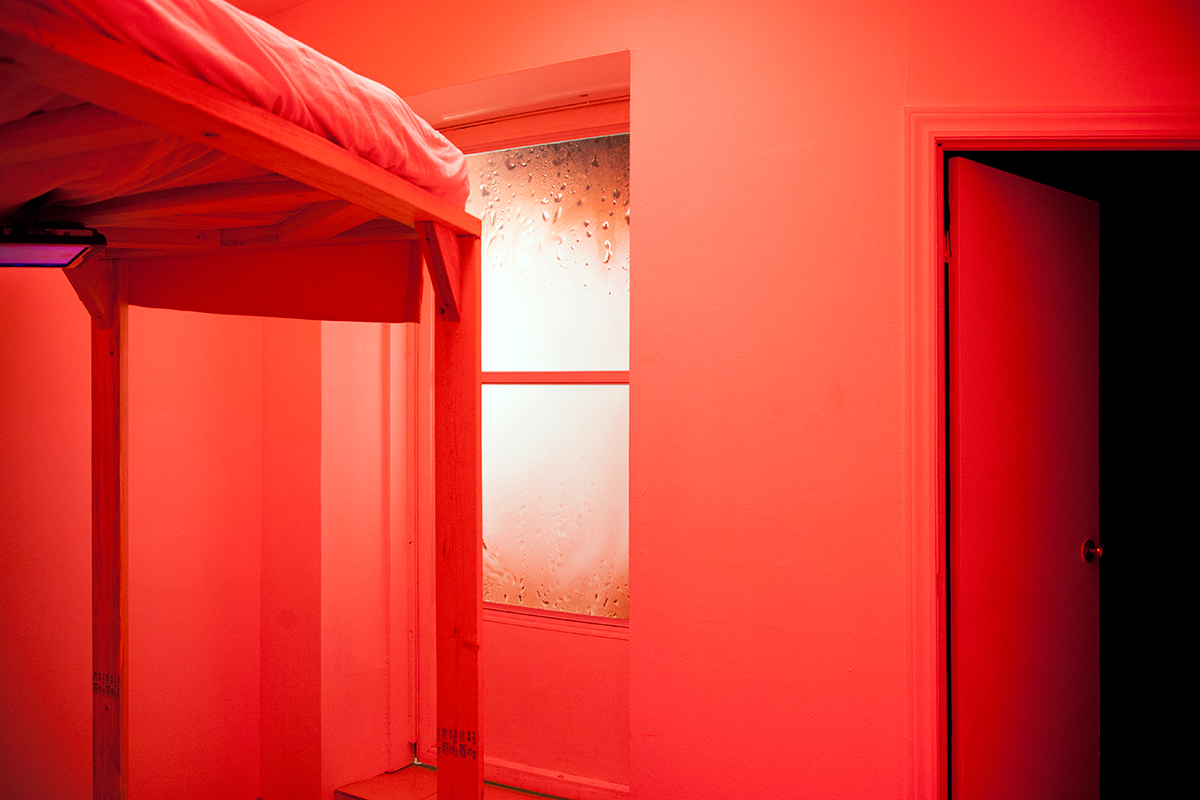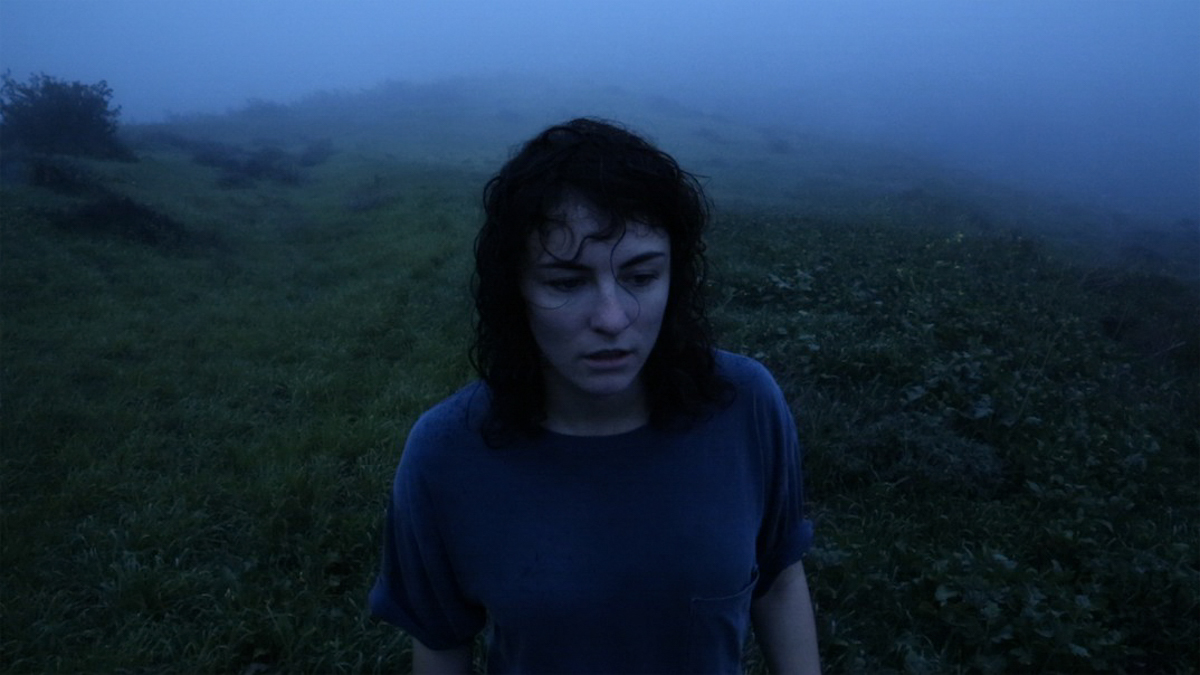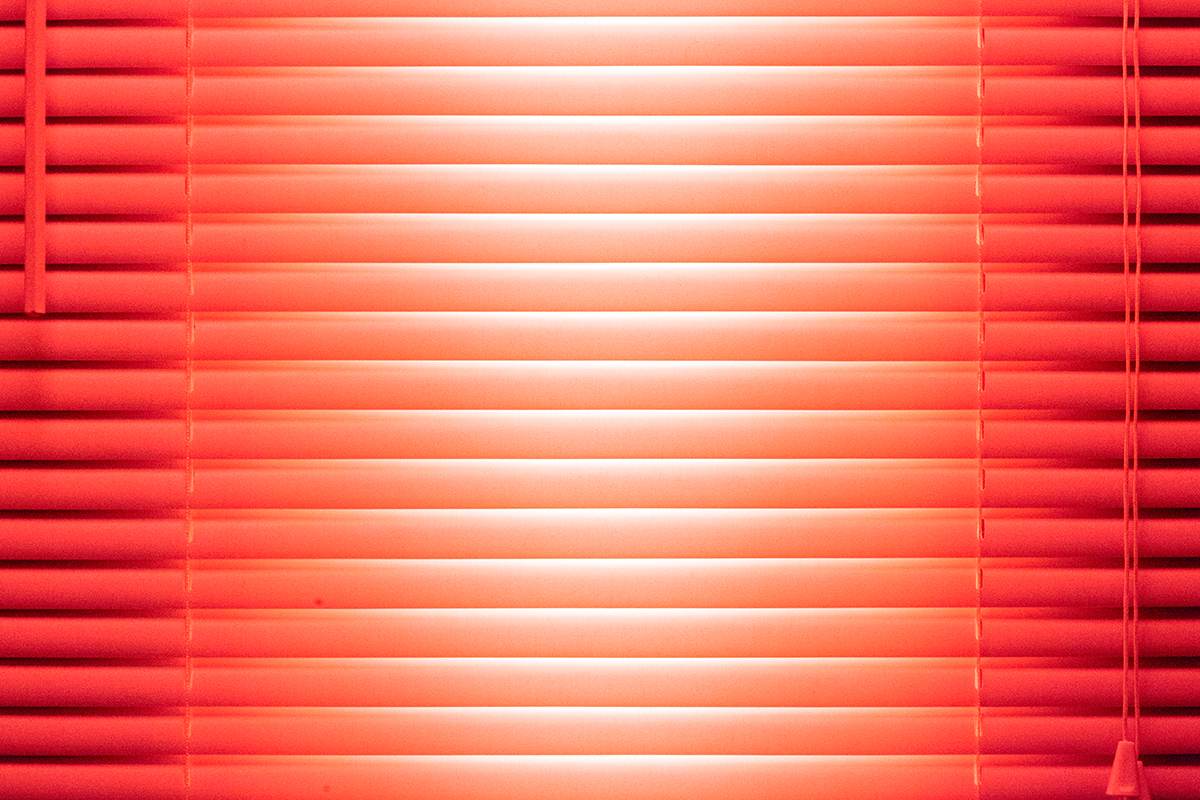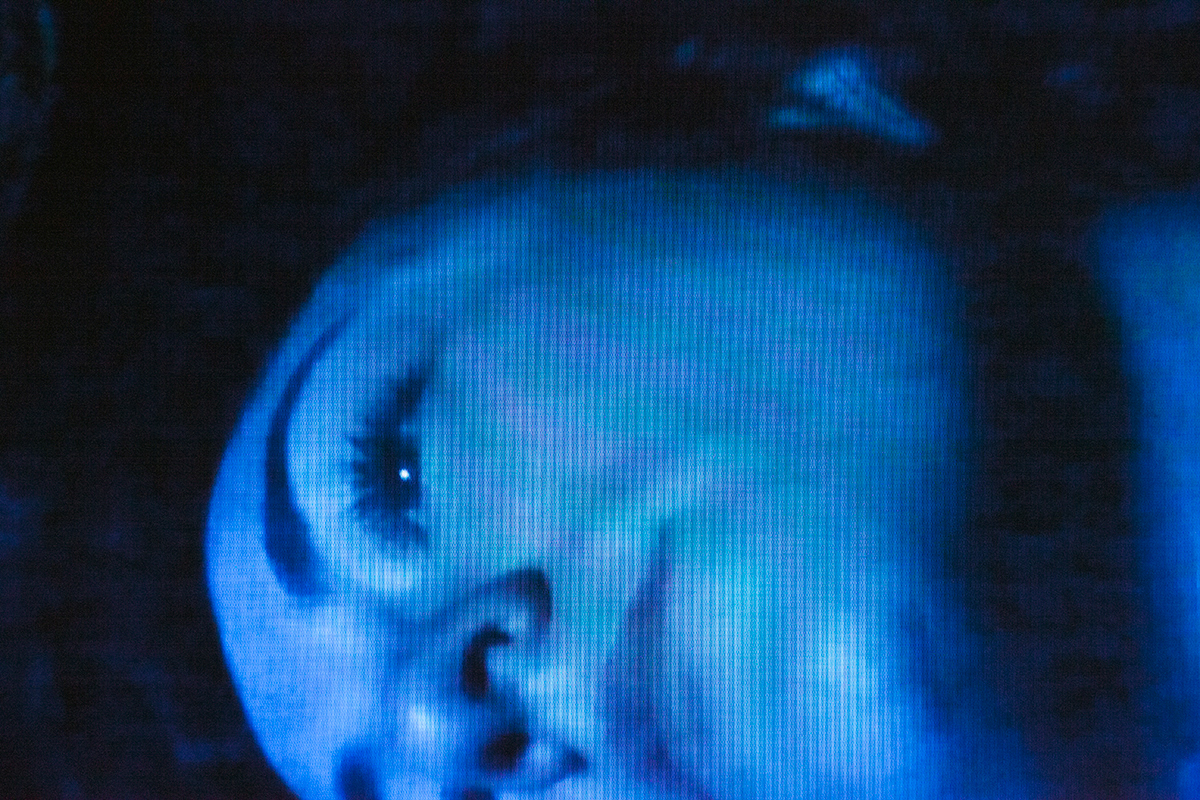 "When I wake up my arm is under her neck and I can barely bend my elbow enough to rub the dust out of my eyes. The layer of static between me and the room is still there. No matter how deep we get inside each other we're still separate.
Almost a year has passed since we came here, the three of us. Somehow we are irreconcilable but being side-by-side feels incredible. We came to escape the complexity of what was happening back there, but now when I look out from the coast I'm looking for a rescue beacon.
Yesterday I could barely see her when she was coming down the hill to see me on the coast. This island is too big and too small at the same time."
———————