Entangled Thicket, 2020, limestone, concrete, steel, native grasses, 6'2" x 11'6" x 7'2".

A public sculpture made of concrete, steel, and locally mined limestone from the St. Croix Valley. Inspired by the British Surrealist painter and poet Ithell Colquhoun who lived in Cornwall, where structures built around natural cold water springs, called "wells", were used in pre-Christian times for rituals of healing. A place for meeting, rest, and reflection, thinking about the public commons, local ecologies, and spirituality.
@ Franconia Sculpture Park, 2020-2025.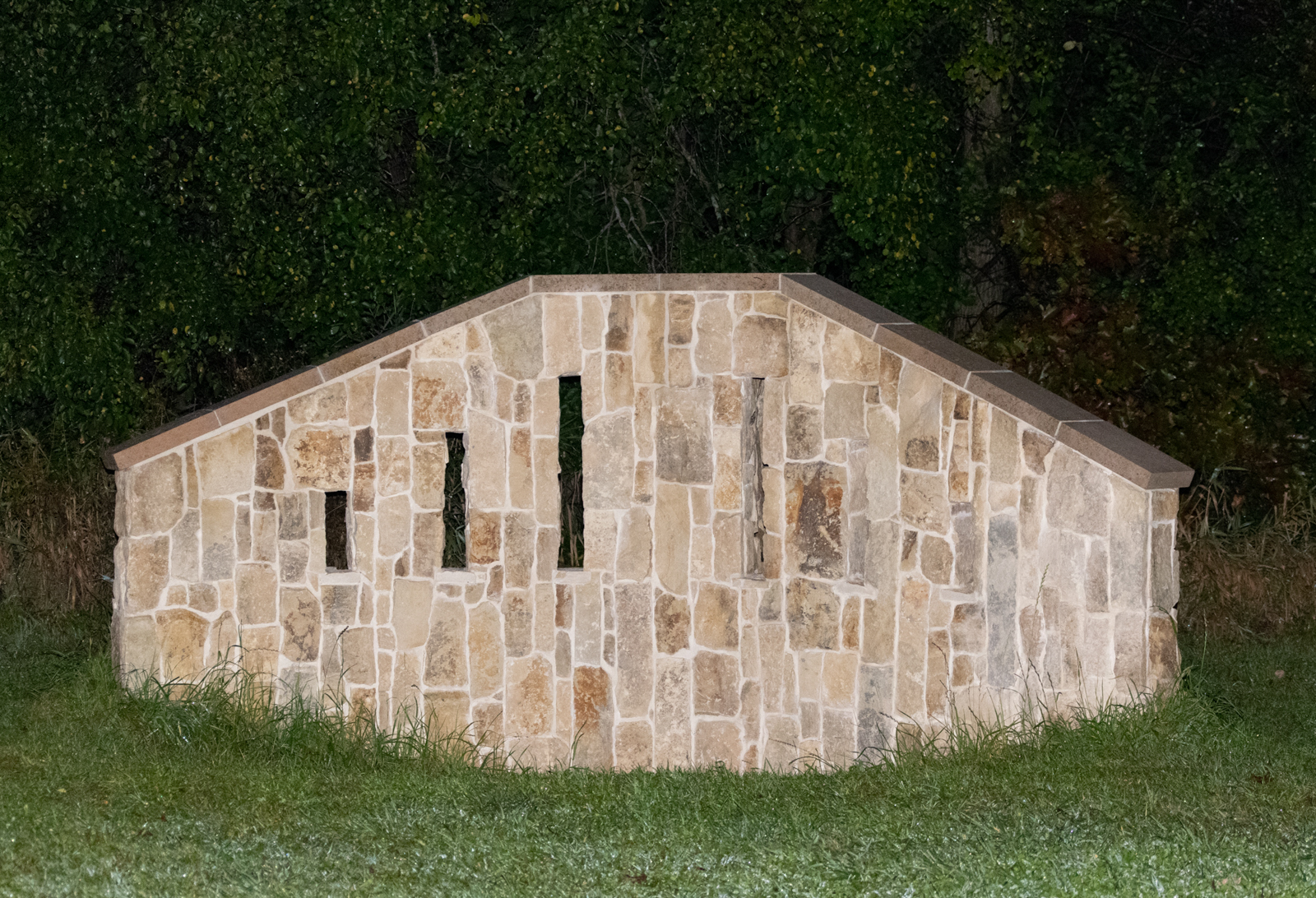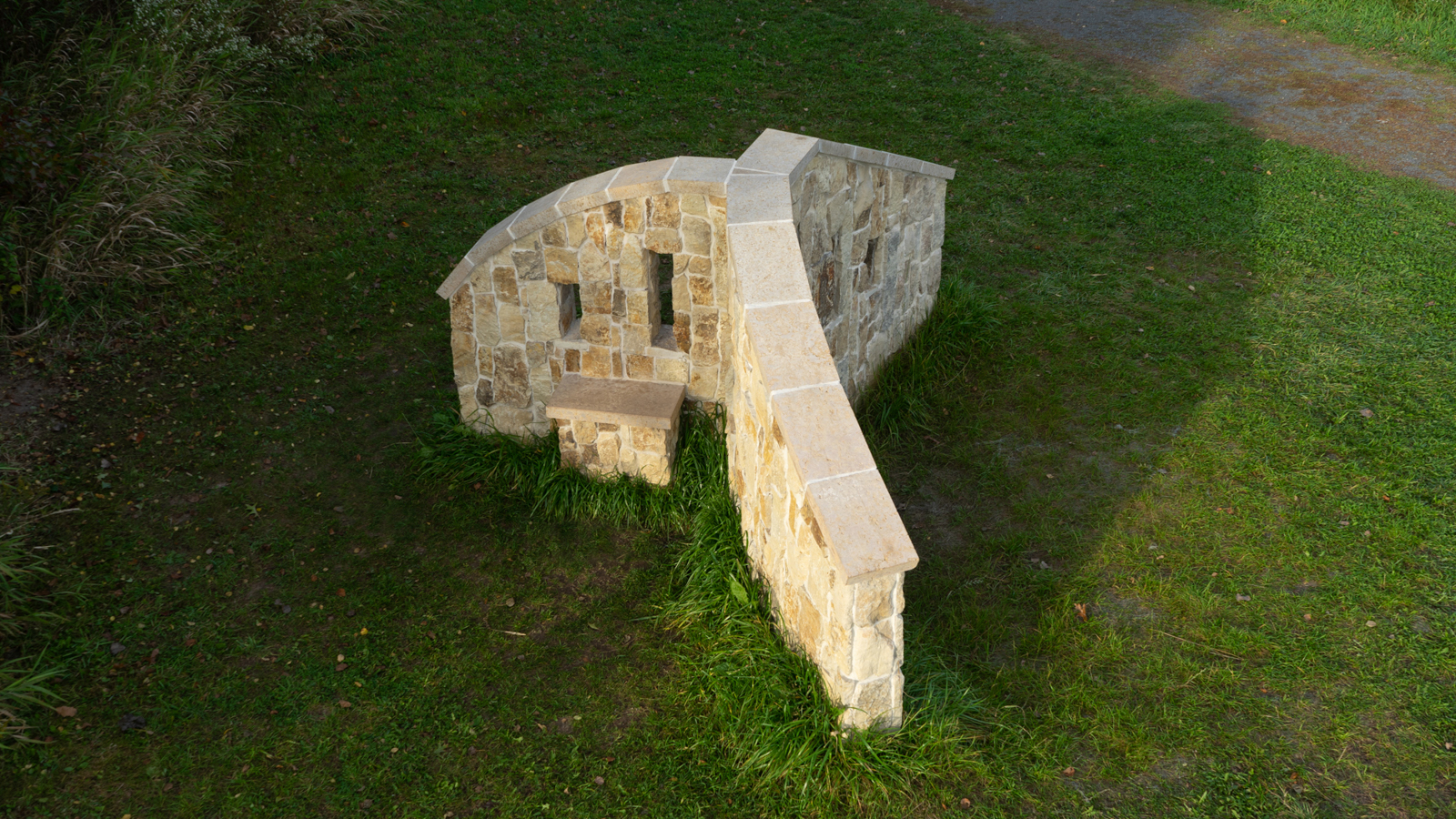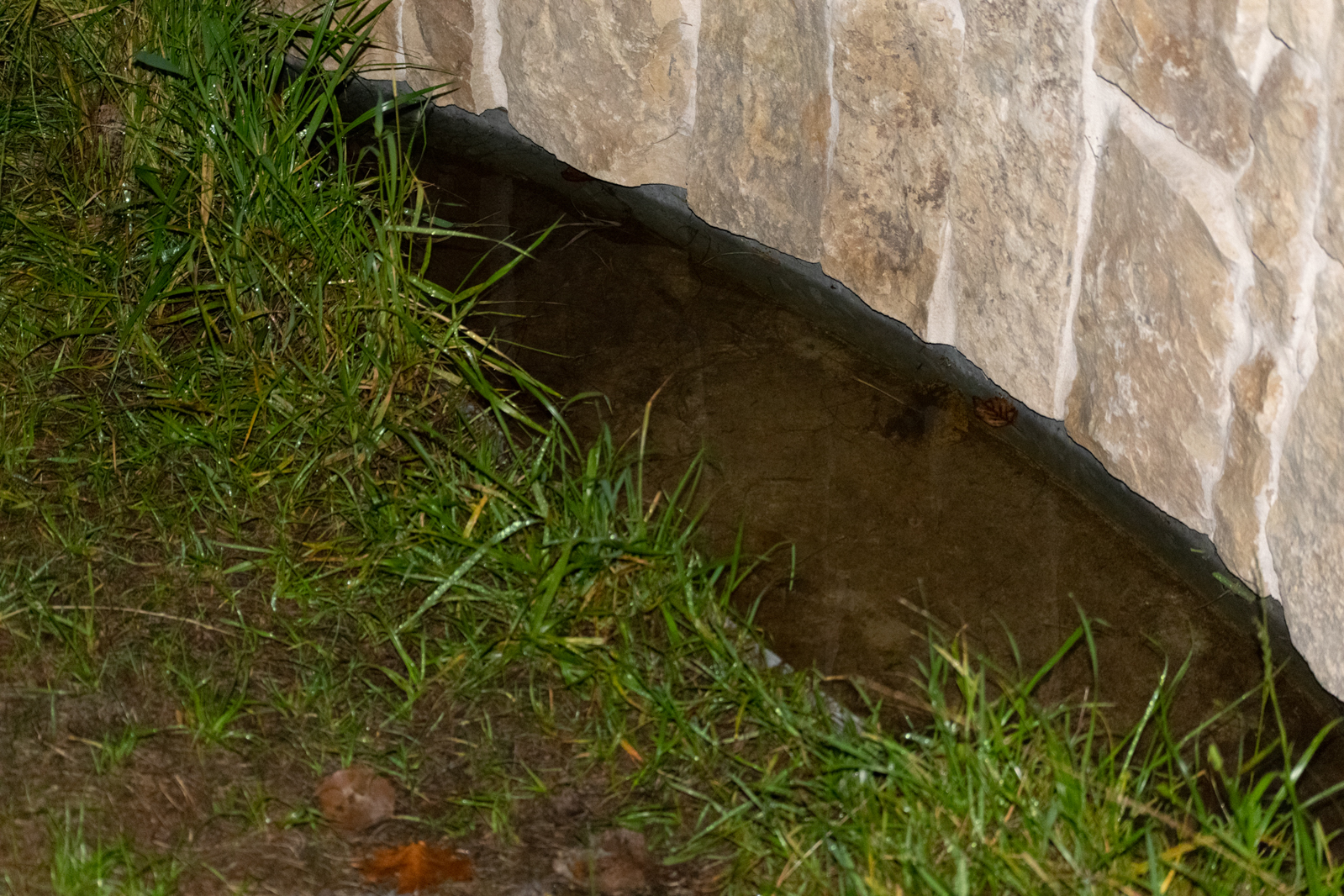 "I called them from the apathy of day
Into the murmuring shadow of my grove;
I love what shields from light, the clouds and these
Magnificent branches of the Nempnett ash

Excerpt From: Ithell Colquhoun.
"Grimoire of the Entangled Thicket "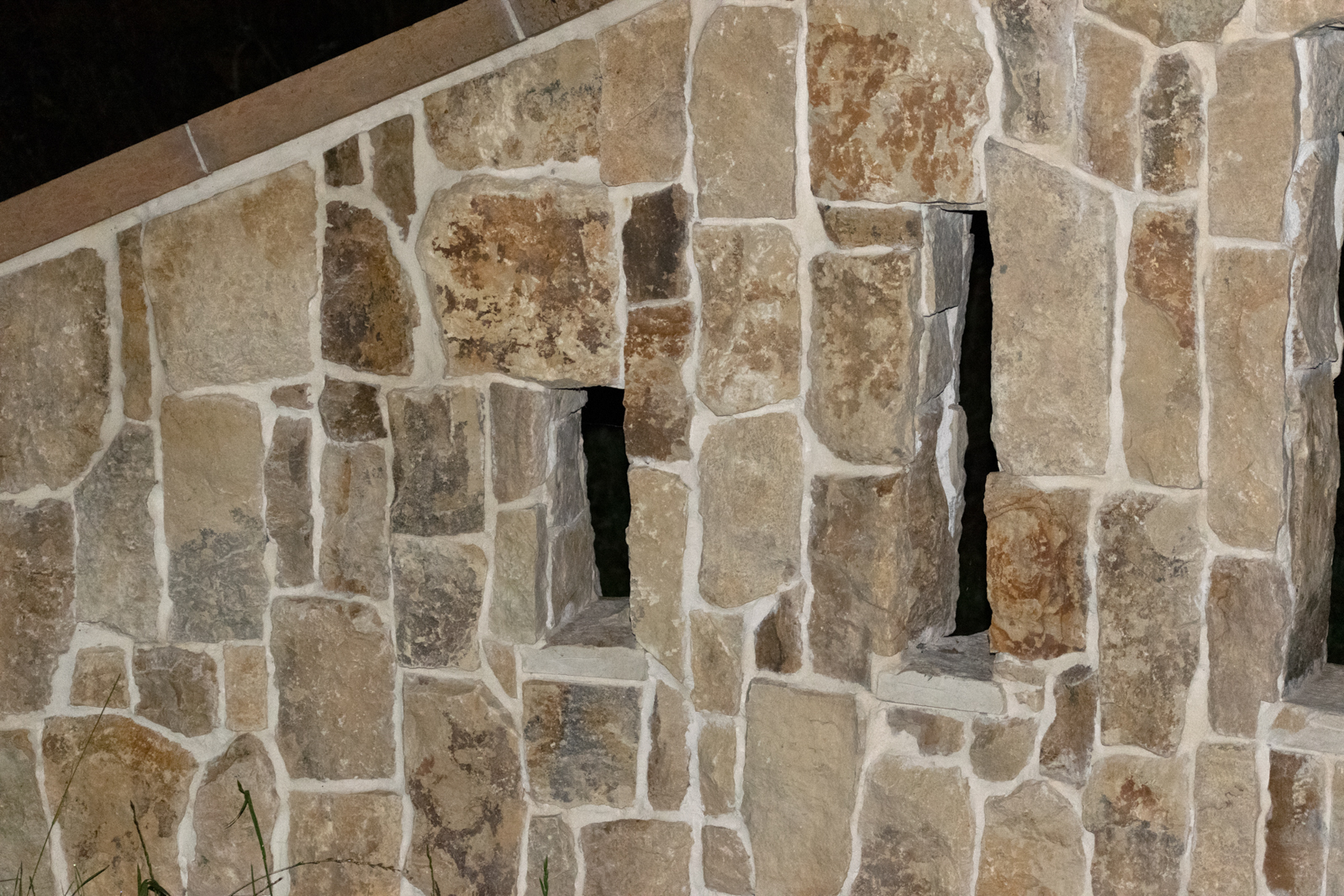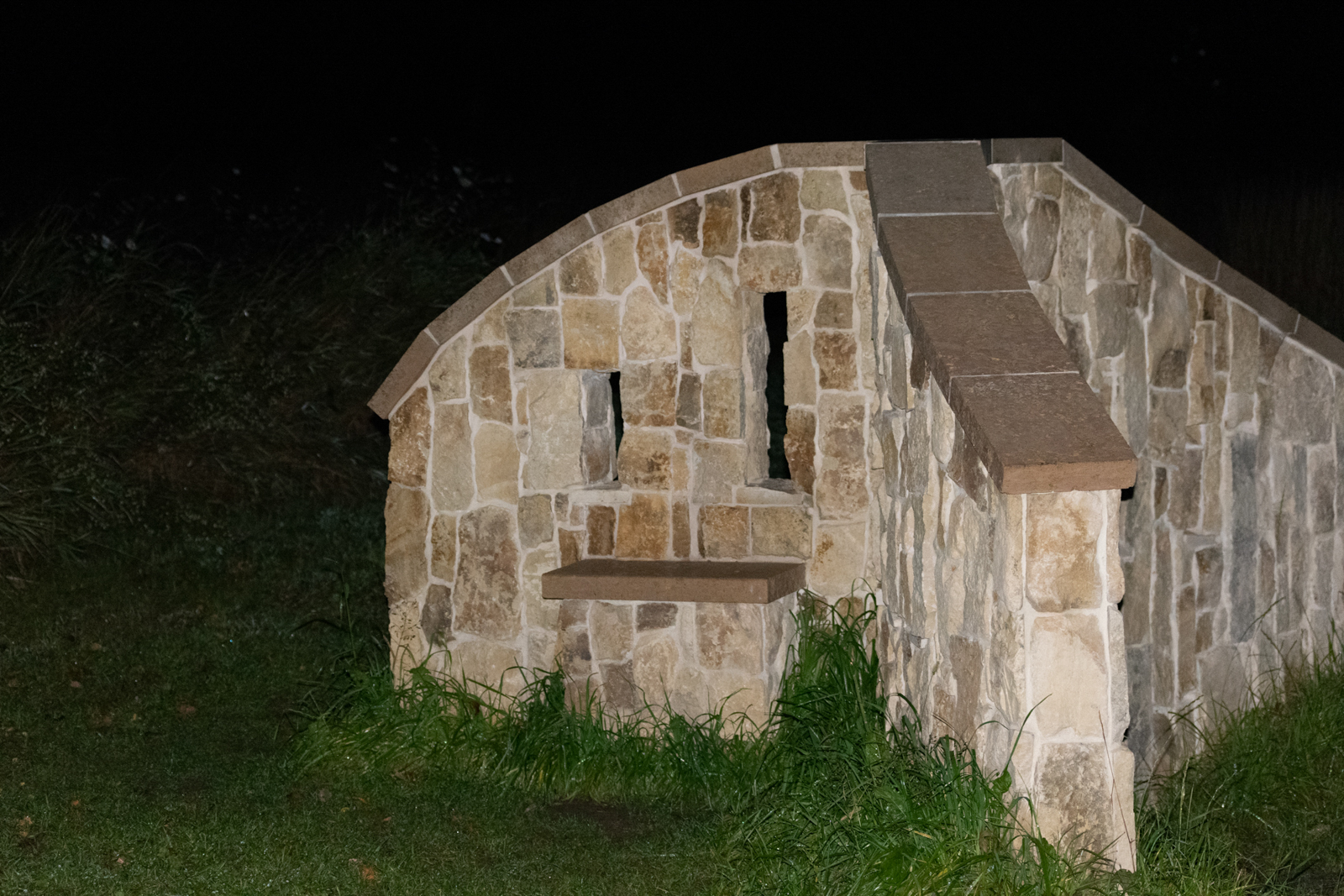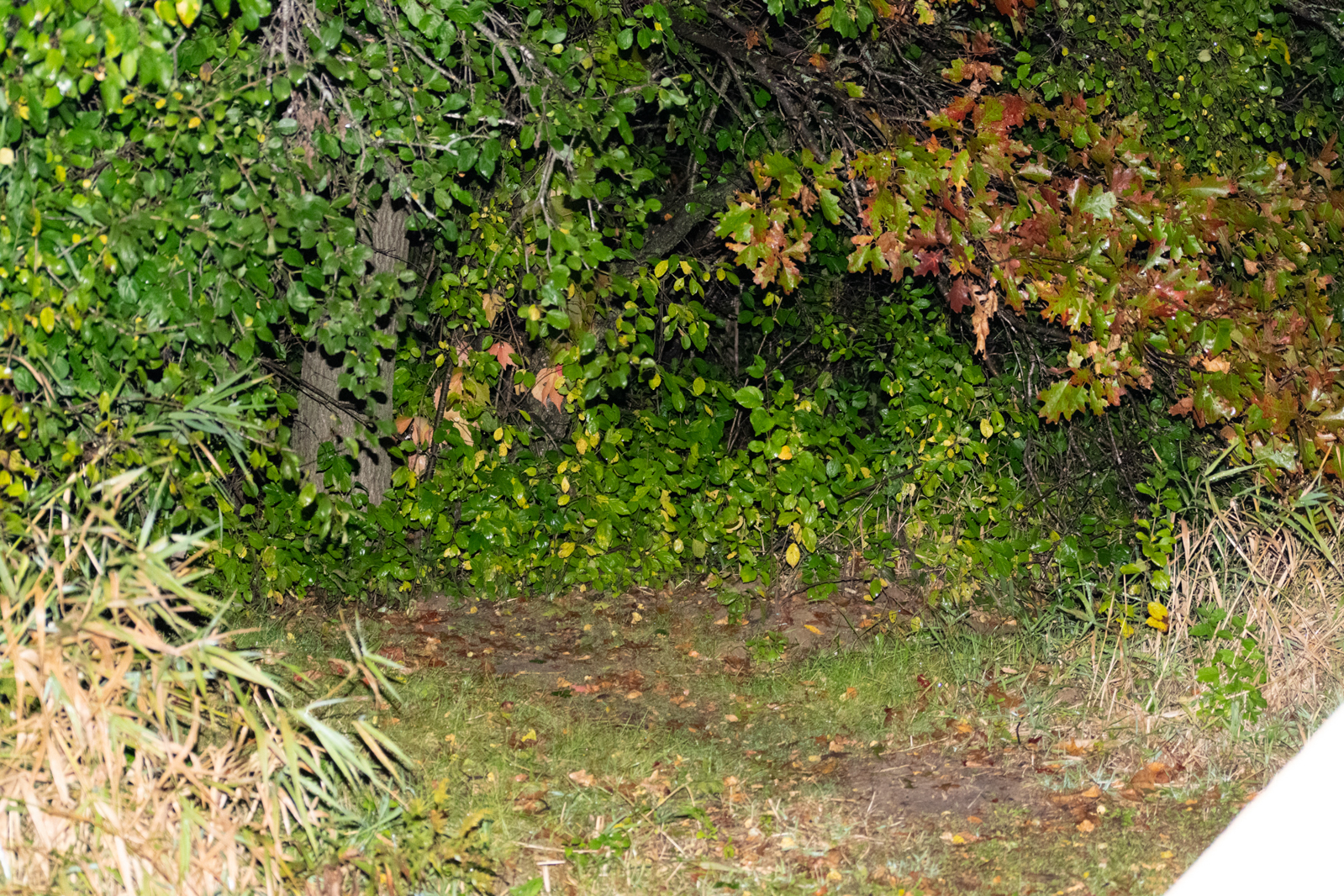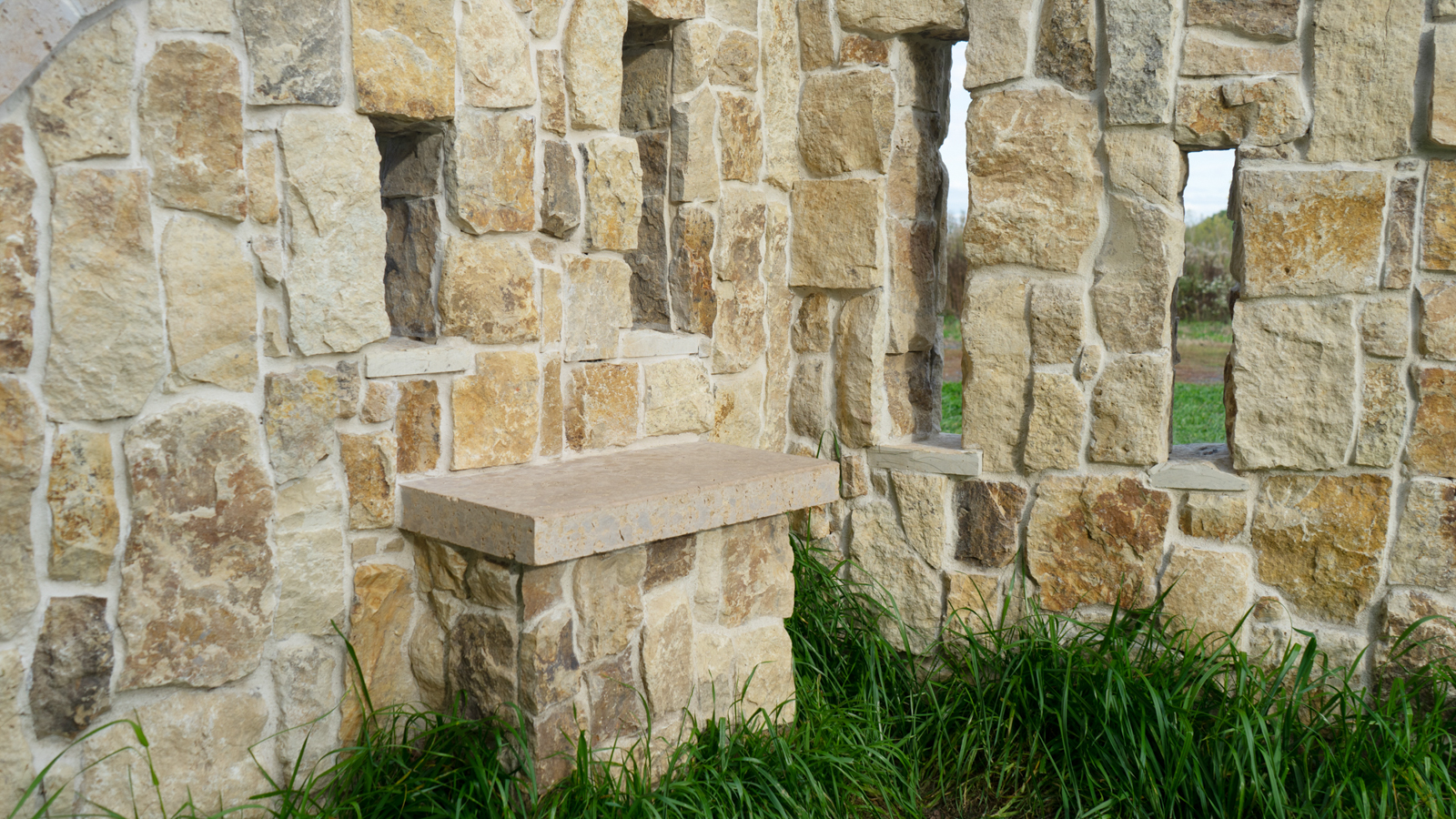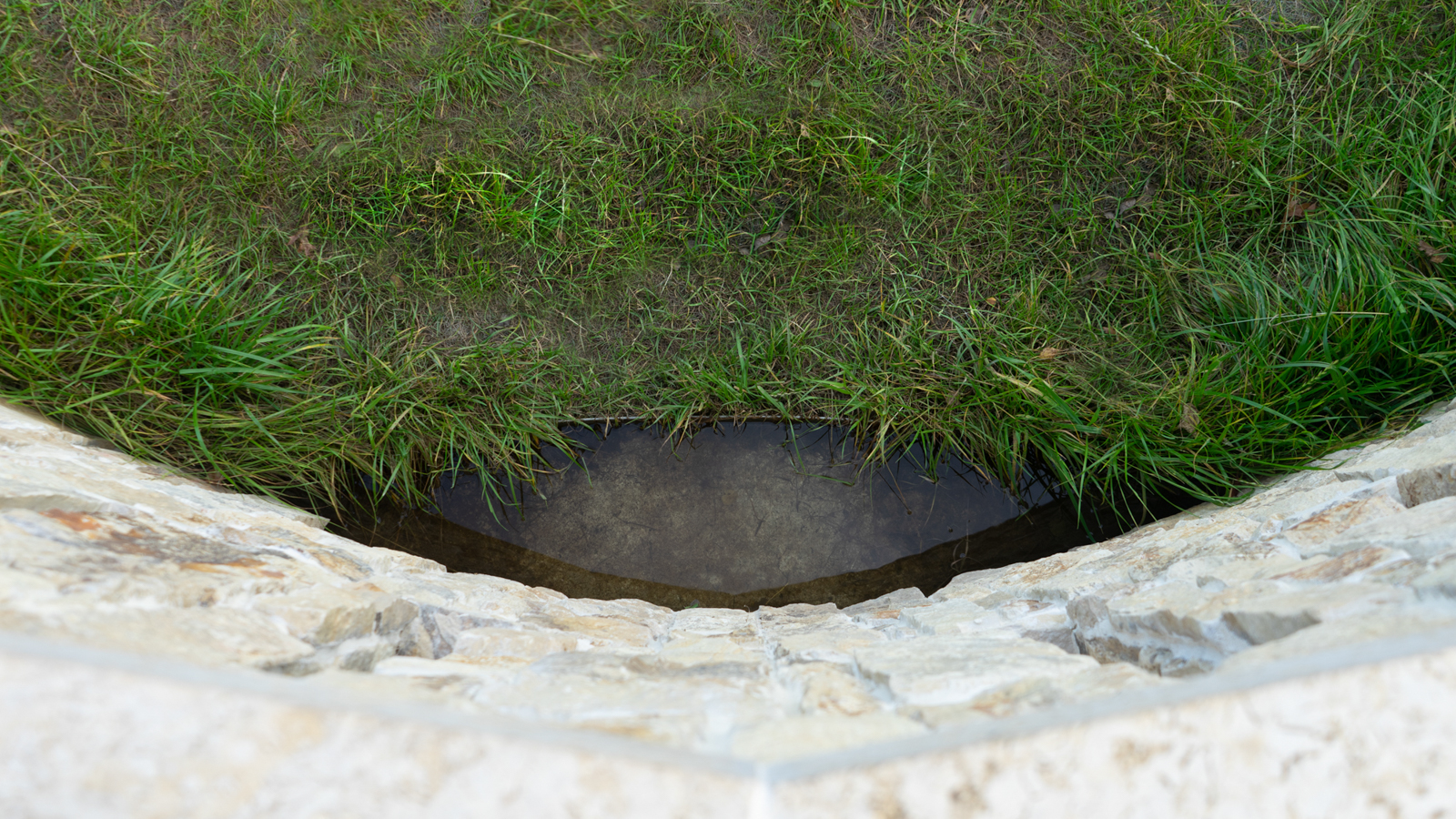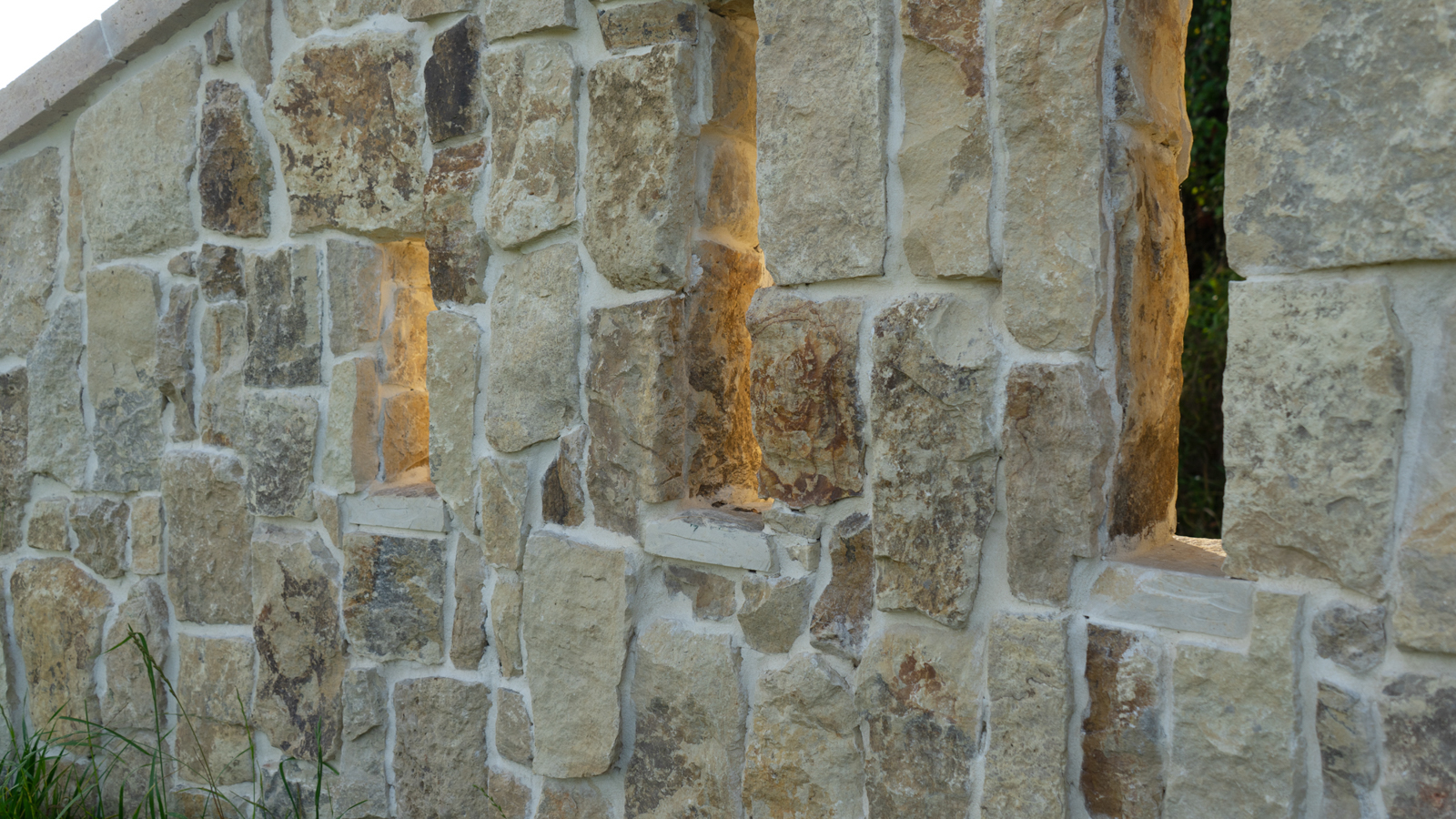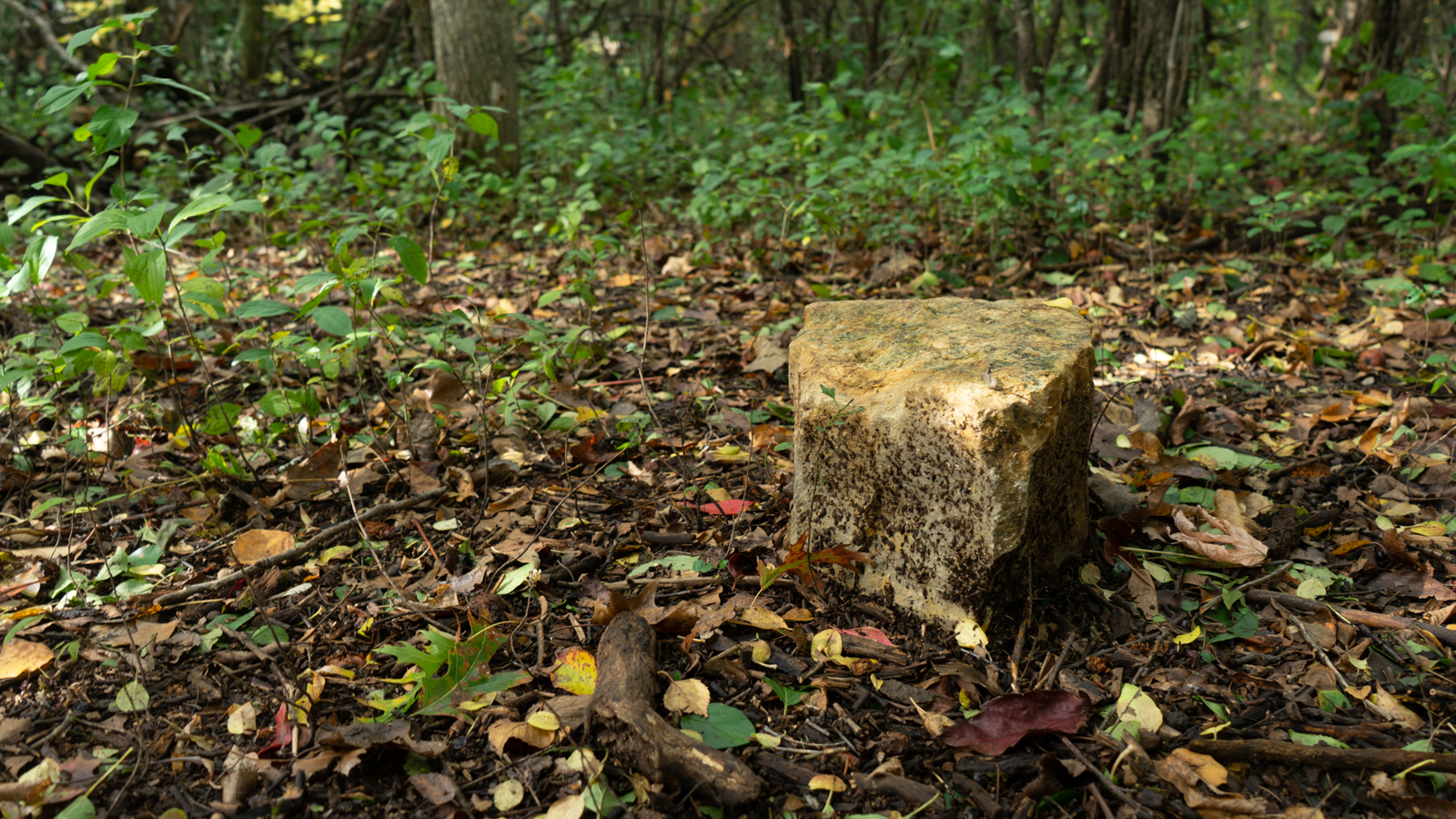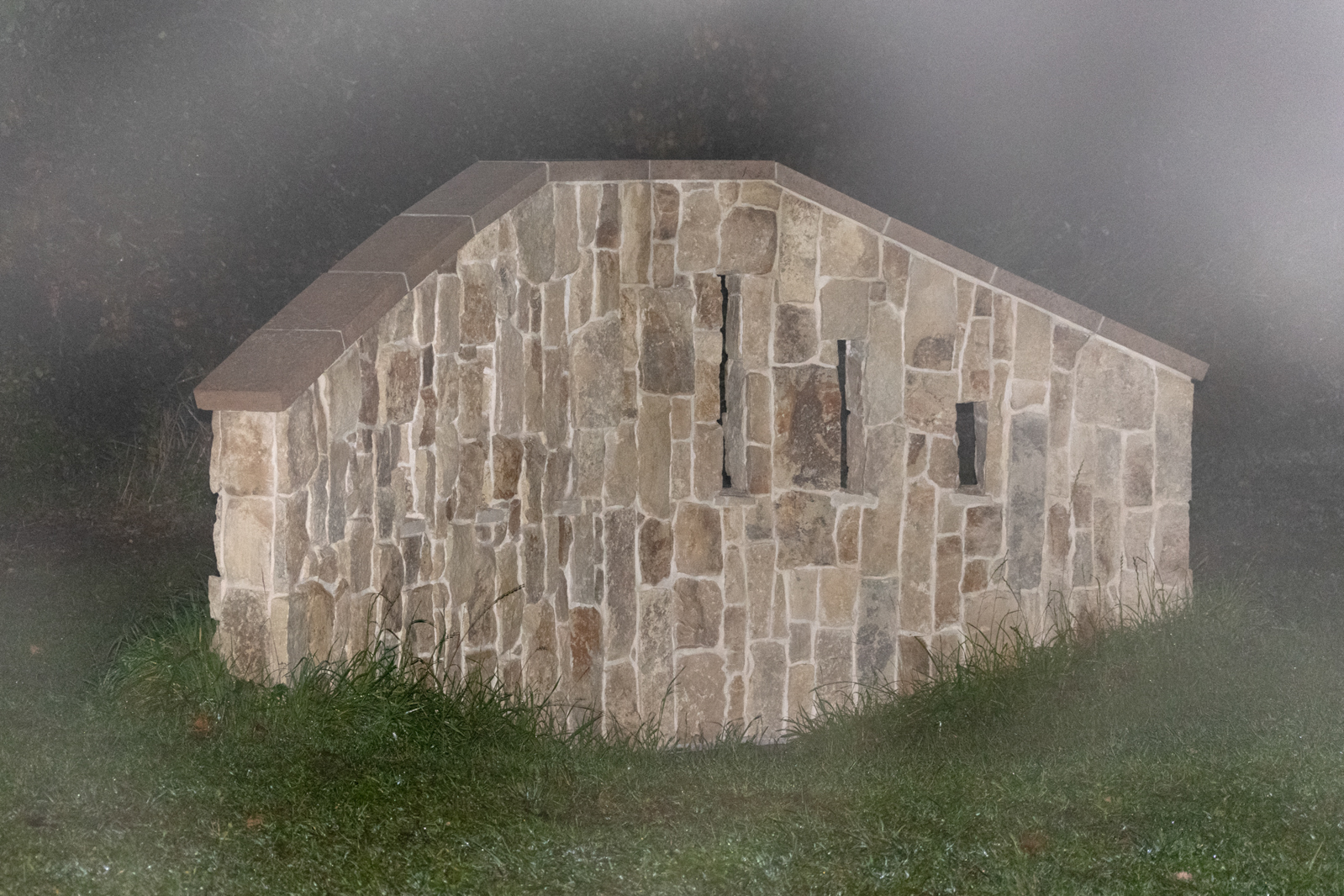 "THERE was a wall. It did not look important. It was built of uncut rocks roughly mortared. An adult could look right over it, and even a child could climb it. Where it crossed the roadway, instead of having a gate it degenerated into mere geometry, a line, an idea of boundary. But the idea was real. It was important. For seven generations there had been nothing in the world more important than that wall.

Like all walls it was ambiguous, two-faced. What was inside it and what was outside it depended upon which side of it you were on."

Excerpt From: Ursula K. Le Guin. "The Dispossessed."
———————
▲